Originally posted on October 18, 2020.
Click here to listen to the song right away, and visit annasandefur.photoshelter.com to connect with my talented sister-in-law, Anna Czapla, who provided the Alaskan photography in this post and in the video.
The following is the story behind this special song.
---
I haven't always been a songwriter, but I am now.
That seems like a silly sentence to start with, but in reality, that simple fact still remains. It is amazing how, in looking back, we can start to see how God weaves our stories together in order to bring about His purposes and His plans for our lives. So today, I am honored to share the story of how God brought me into songwriting, and the man to which I can point to and say, "Thank you."

Pioneer and Twin Peaks, photo by Anna Czapla (annasandefur.photoshelter.com)
I met and started dating my husband in the little town of Westcliffe, Colorado in high school. When I got to know his family, I immediately felt welcomed and loved. Charles and Phyllis Kastendieck, my husband's maternal grandparents, quickly became my family too. It felt as though they had always been a part of my life. They welcomed me into their church family too, for which I am eternally grateful.
In the summer of 2006, shortly before we moved to Alaska, Chuck handed me a piece of yellow memo pad paper. He told me that it held a poem that he had written and "always wanted to be a song". He wondered if I would write one for it.
I remember feeling unsure, but hopeful. I remember telling him I would try. I also remember his kind eyes and his reassuring smile. I remember his confidence in me.
His memo pad paper didn't just contain a poem, but a visual record of his life. It spoke about the things he got to see here on this beautiful planet. It communicated a wonder and reverence of our Creator. And, it spoke so clearly of his love for his Savior. He marveled at all he got to see here, but ultimately, he wanted to see Jesus.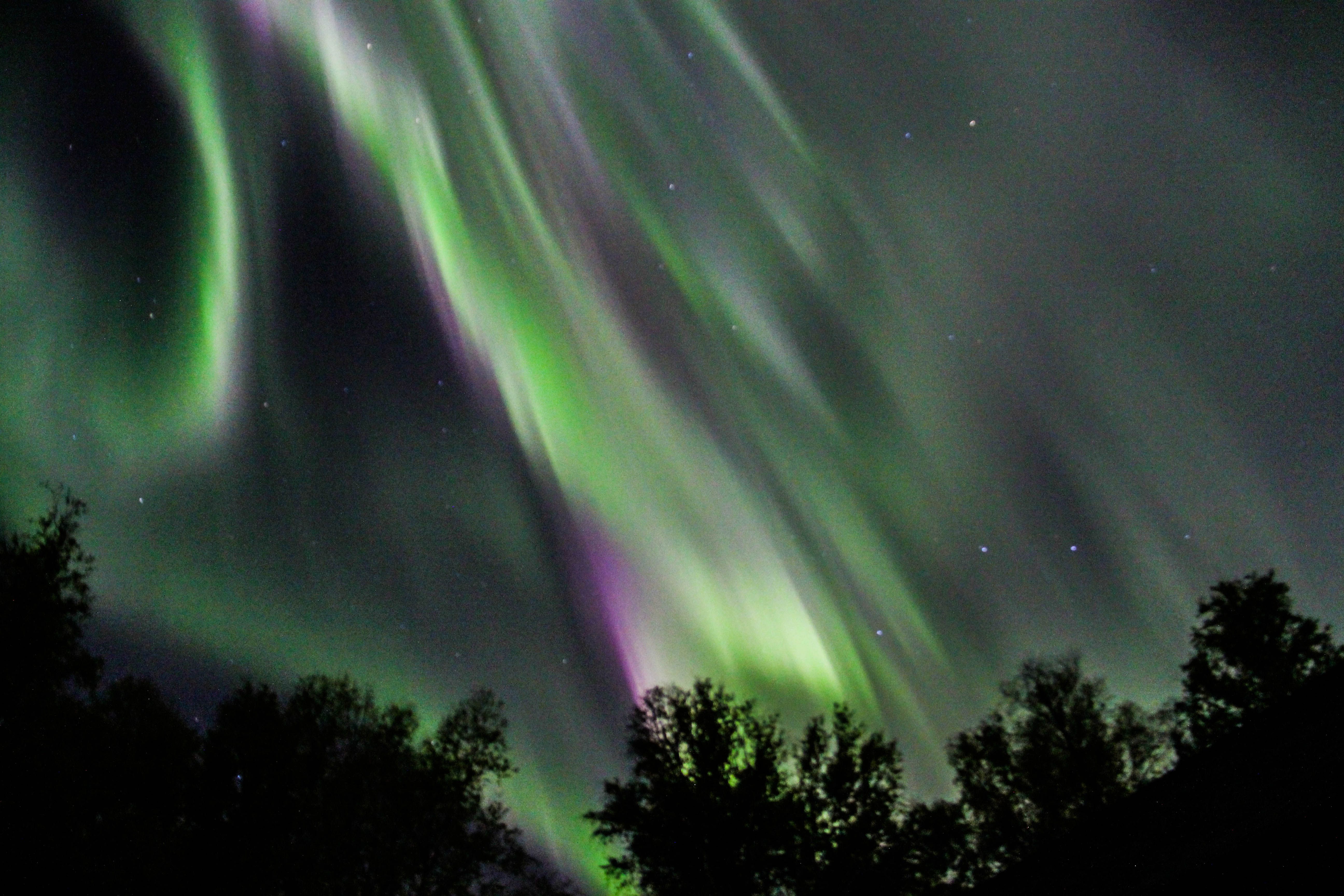 The first few months of our settling into our rental home in Alaska offered a lot of time for creativity, and that is when I started to work on Chuck's song. I remember unfolding the yellow paper and laying it out on my piano. Although I did not have any formal training in songwriting at that point, I don't remember struggling to find a melody. I don't remember struggling to find the right chords to fit. The song came together in a way that I now acknowledge as a gift.
I had the honor of playing Chuck's song, "I Want to See Jesus", for him, his family and his church family on a Sunday morning in Westcliffe on one of our return trips. And then, I had the honor of playing it again at his memorial service in 2015. Of all the songs I've been honored to sing, that moment tops the list.
I asked my dear sister-in-law, Amy Baller (formerly Sandefur), to share some memories about her special grandpa, and I'm so thankful for her words.
---
I had the privilege of getting to spend a lot of time with my grandparents, both growing up and into adulthood.  After my grandma passed away, Grandpa spent quite a bit of time up in Alaska, and I was able to spend almost everyday with him while he was up here.
At the time, my oldest daughter was less than two years old, and they became fast friends.  They got to watch moose wander through the yard, and enjoy cuddles while reading books.  She would pile his lap full of stuffies and continue to play long after he had dozed off in his chair.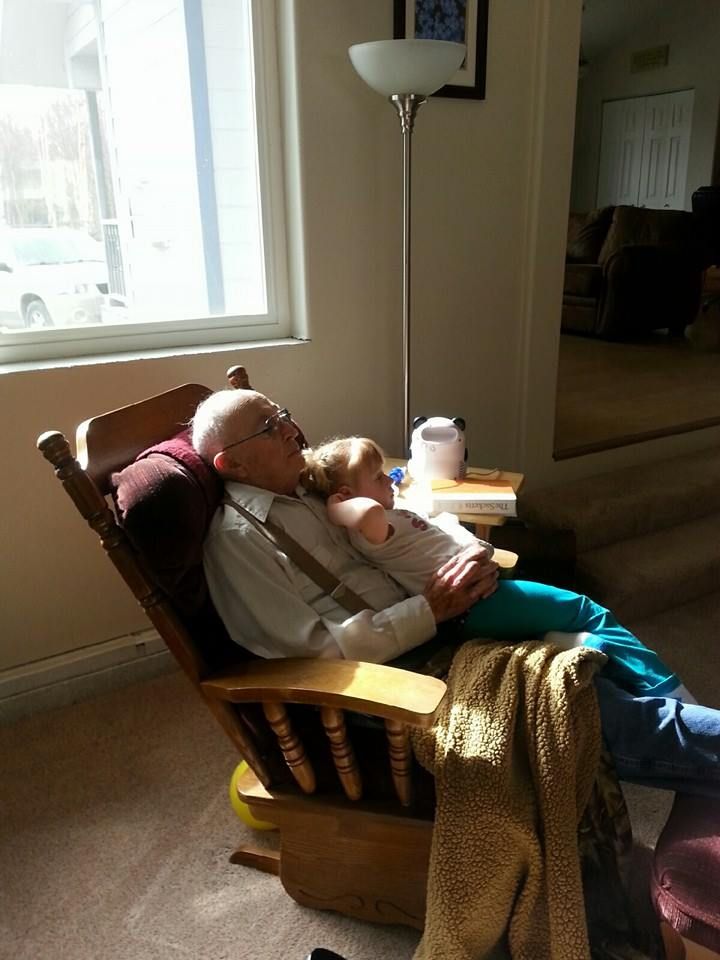 He had a sweet tooth that could not be satisfied, and he would share his sweets with my little one.  Even though I insisted that she had enough and did not need more, he would respond, "Oh it's fine!" and continue to feed her KitKats and little Hershey bars.  They were pretty much inseparable and she was always excited to go and visit Grandpa Chuck.
Watching my daughter with Grandpa brought back so many memories that I had with him. I remember early morning "earthquakes" as he would shake the bed or couch that we were sleeping on to wake us up for a fishing trip. We would then spend all day in the mountains as he would walk circles around the lakes fishing in different spots. Fishing never seemed slow for Grandpa, and if you were not having any luck, he was the first one to hand you his pole so you could reel one in.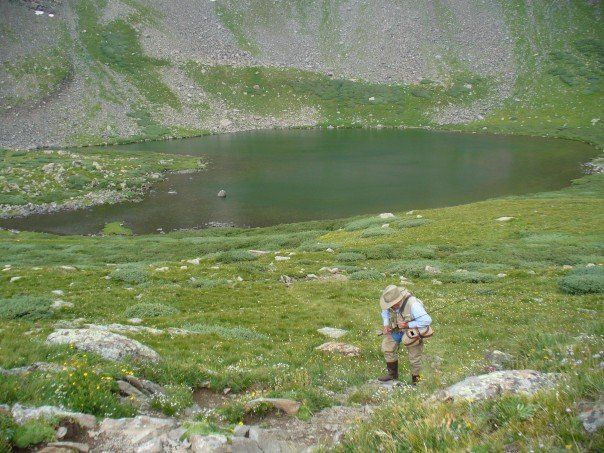 He always had work to do even though he was "retired".  He was always willing to help "old folks" (who were often younger then him) with anything they needed.  The way he would rig things up to get them working was definitely questionable.  J-B Weld and duct tape were often his most used materials.
I do not think I ever got into his pickup without there being a bag of Cheetos.  Often they were stale, much like all the donuts he would eat with his meat cutting gloves on, but none of that bothered him. Westerns and The Statler Brothers where the only things that would be on the television, unless football was on.  His bacon eggs were definitely a family favorite, and he ate gravy on almost everything.  He cured sore throats with whisky, while grandma used iodine on everything else.
His faith and family were what mattered most to him. You could see that in the way that he lived.  He would often tell of his and grandma's love story.  He was married to the love of his life for 65 years.  I always loved how he would call my grandma "Peeds".  I got to spend many Sunday mornings sitting beside them in church, while he would be sucking on a peppermint candy.  He would share his excitement about when he would go to Heaven and talk with God.  He had a whole list of questions he wanted to ask. Every night, he and my grandma would read from the Bible, and then begin their prayers.  They prayed for our country and its leaders continuously, and prayed that God's will would be done.
My grandpa lived life to its fullest.  This song is just a glimpse of the things he saw and did.  I have no doubt that he is singing this song at Jesus' feet for the rest of eternity.  I look forward to joining him someday in Heaven where we will get to worship together, and where we get to see Jesus forever.
---
God welcomed me into my songwriting journey through the confidence of a dearly beloved family member. My family members and I are honored to gather our voices to record this special edition of his song, and we pray it blesses your heart.
Charles Kastendieck would have turned 96 years old today, and we miss him dearly. Oh how glorious it will be to sing this with Chuck again, and to sing for Jesus: the One who died for all.