Update: June 30, 2023
A lot of life has been lived since my last update in December, and most of it was covered in snow. The snow that fell early in the season stuck around through mid May, so summer was very slow to start and is proving to be milder than normal, much to the delight of my strawberry plants.

One of the things I looked forward to while living in Alaska was enjoying the Northern Lights. We were gifted with a lot of amazing displays this Spring, many of them during reasonable hours (before midnight), and we got to enjoy them from the comfort of our own north-facing deck and windows. It isn't lost on me that many people long to travel here just to witness them, and I hope everyone that desires to will have the opportunity…February and March are usually great times!
My work at Wasilla Bible Church continues to be an amazing blessing to me and to my family. I've recently move into another part-time position there, making me a full-time employee. If someone were asking, I guess my official title would be "Administrative and Worship Assistant", getting to wear both hats and use my gifts and talents across all areas of ministry. I'm so thankful to work for my church family!
Update: December 12, 2022
We hunted for moose again this year. It was a very slow season, with only seeing a few animals. We hunted as a family for 4 days, and enjoyed the time away at the cabin. The quiet of the woods is one of my favorite places to be renewed.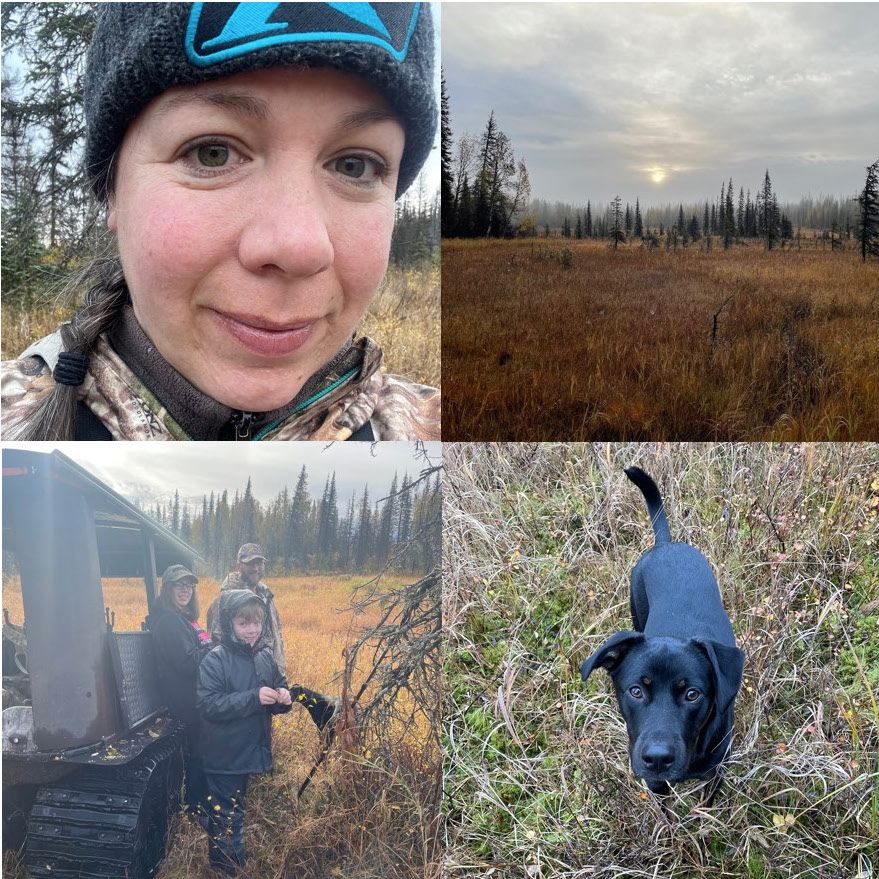 My husband, Andrew, persisted for 13 days straight. Finally, on the last morning of the season, he and his brother called in a beautiful (and legal) bull moose. We are so thankful for God's provision of healthy, high quality game meat for our freezer.
My boys also headed down to Prince of Wales Island in early November to hunt for Sitka Black-Tail Deer. They got one, and it was a team effort between my 10 year old son, Matthias, and his dad. One of the best tasting meats to harvest in Alaska. SO thankful for the additional meat.

Winter set in right on time here in south-central Alaska, but we have received a LOT of snowfall over the past week...around 30" at our house from two storms. Snow removal and days home from school has been the name of the game, and we are sure to have a white Christmas.
Praying you all have a wonderful celebration of our Savior's birth!
---
Update: September 9, 2022
The past few months have been about all things new: My husband's new service business, my new job, a new school year, and a beautiful start to our Fall season.
We have stepped into the realm of owning our own business! Look up Surfire Service & Solutions LLC on Google, Facebook, and Instagram. Andrew has been working hard, and serving our community through general handyman projects and HVAC (heating/ventilation/air conditioning) projects. If you're local to our area and need any help, give us a call!
I also had the opportunity to step into a new job in May...for my local church family, at Wasilla Bible Church. I am working in the front office as the Administrative Assistant, and get to help in SO many ways. I basically get to go to work with and for my best friends. Such a joy!

Our kids started into the new school year last month. Maya is rounding out her last year at our charter school, in 8th grade, and Matthias is in 4th. They are off to a great start...which is good as we will be taking some time off for two hunting trips coming up...HA!
Fall in Alaska is quick (and this one has been very rainy so far), but it is a beautiful change. I'm learning that I don't really "enjoy" navigating life changes, but the changing seasons help remind me that change can be beautiful...and can bring about new and wonderful things. What are some of your favorite Fall things? Mine include having soup back on the menu, sunsets before midnight, and how the tundra on the mountains turned red. Beautiful.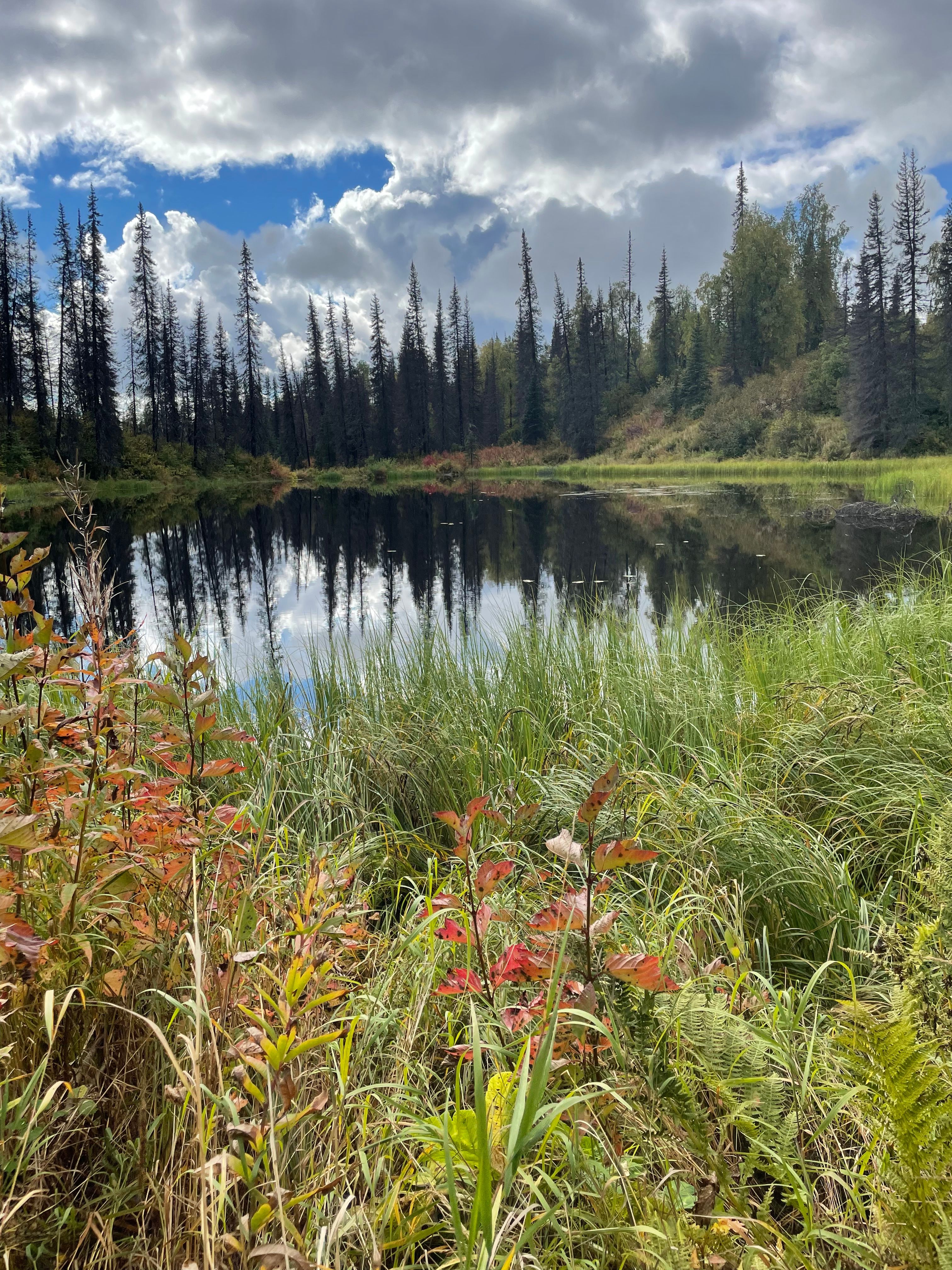 ---
Update: January 28, 2022
Been a while! Lots to update...but long and short...we are well.
My kids are thriving, and we added a new puppy to the mix! Maya passed her level 3 horsemanship test, and still loves riding horses...a true passion. Our puppy, Duke, is a "village mutt" from Anak, Alaska, and will be 6 months old in early February.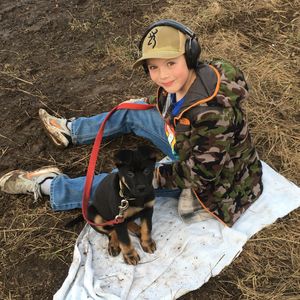 My husband, Andrew, is transitioning out of his corporate job of over 14 years, and....is starting his own business! He will get to serve our community as a contractor/handyman with a speciality in heating systems. We are excited for this new adventure, and look forward to helping others tackle their to-do lists! Local friends, be on the look out for news from Surefire Service & Solutions LLC!!
In November, we traveled as a family to our beloved Prince of Wales Island, in southeast Alaska. We stayed with our friend in Coffman Cove, and hunted black-tail deer. It was a wonderful time away, and we successfully harvested some delicious healthy meat to add to our collection of wild game and fish. We now have 2 freezers full of moose, deer and salmon. So thankful!
In late November, we lost a beloved family member to Covid. My brother in law, J Peaslee, passed away, leaving behind my dear sister, Sara, and my nephews, William (18) and Max (16). It was terribly tragic and heartbreaking, but we were blessed to be able to travel to be with my family in Colorado for his memorial service and Military Cemetery funeral. He served our nation in the Navy before becoming my brother in law, and it was wonderful to honor his life through such a meaningful ceremony. He loved Jesus, and there is comfort there. (Pictured below is my quick stop at my old stomping grounds in Colorado Spring...the Chipotle at Academy and Union. Tons of memories)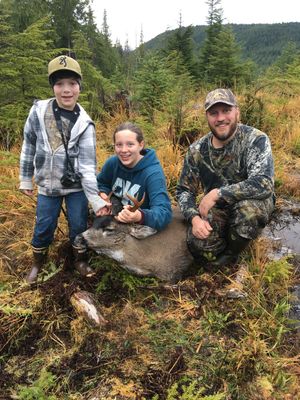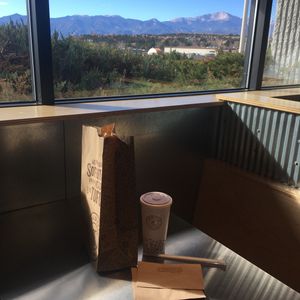 We are in the midst of our snowy and dark season, but beauty in the midst of it all isn't hard to find. The darkness is hard, but there is light. Such a rich lesson in that. Grip the Light, and shine away everyone!!!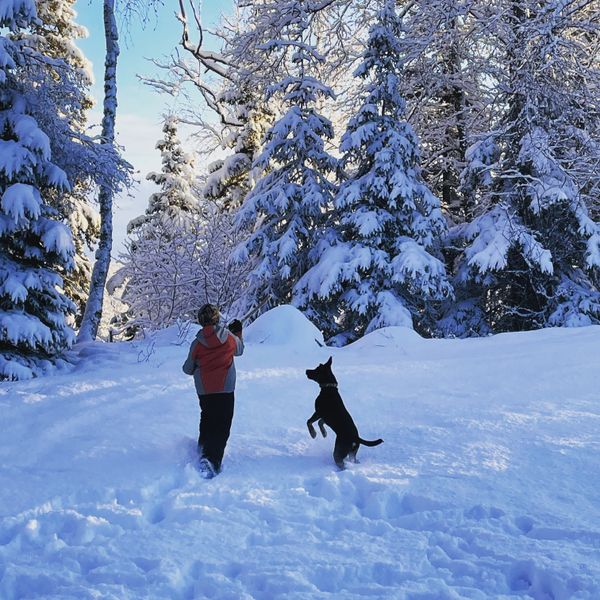 ---
Update: August 26, 2021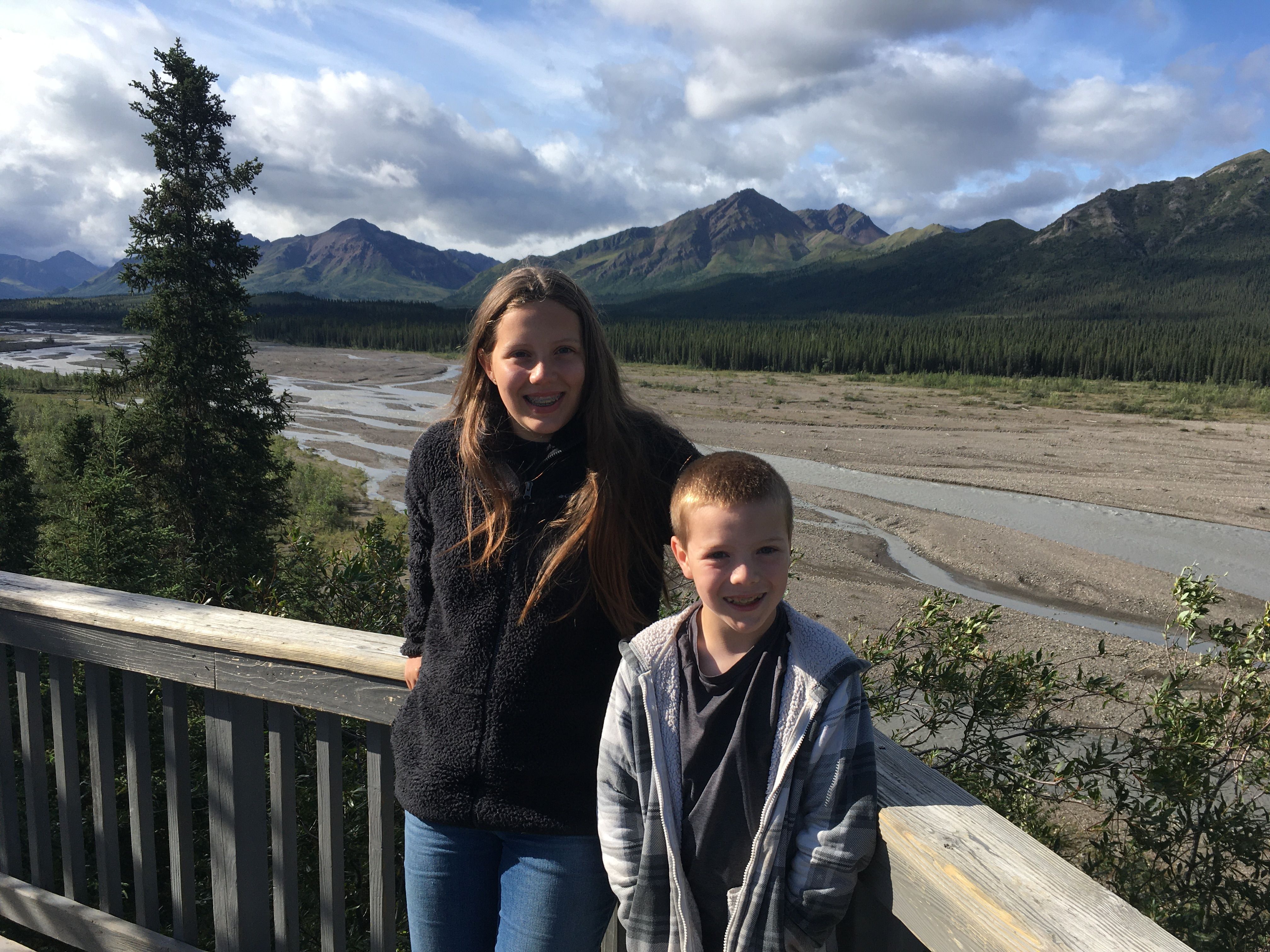 Teklanika River, Denail National Park, Alaska
My family is transitioning into the Fall routine, with school having started on August 18th. I am also a teacher's aid again this year, and it feels good to be back in the classroom.
Before our first school day though, we traveled north into Denail National Park. We camped at the Riley Creek Campground and drove an extended section of the park road. We got to see caribou and ptarmigan, and while we didn't get to see any bears, we enjoyed exploring the river bed looking for their paw prints. It was a beautiful day in the park, and a wonderful time away as a family.
School life with a 3rd and 7th grader keeps us hopping, and after school activities keep the hopping trend going. Vocal group practices, bible study, guitar lessons, youth group, horse riding and worship practices help us stay out of trouble, and it is all such a joy to take part in. The days feel busy, but it is a good busy.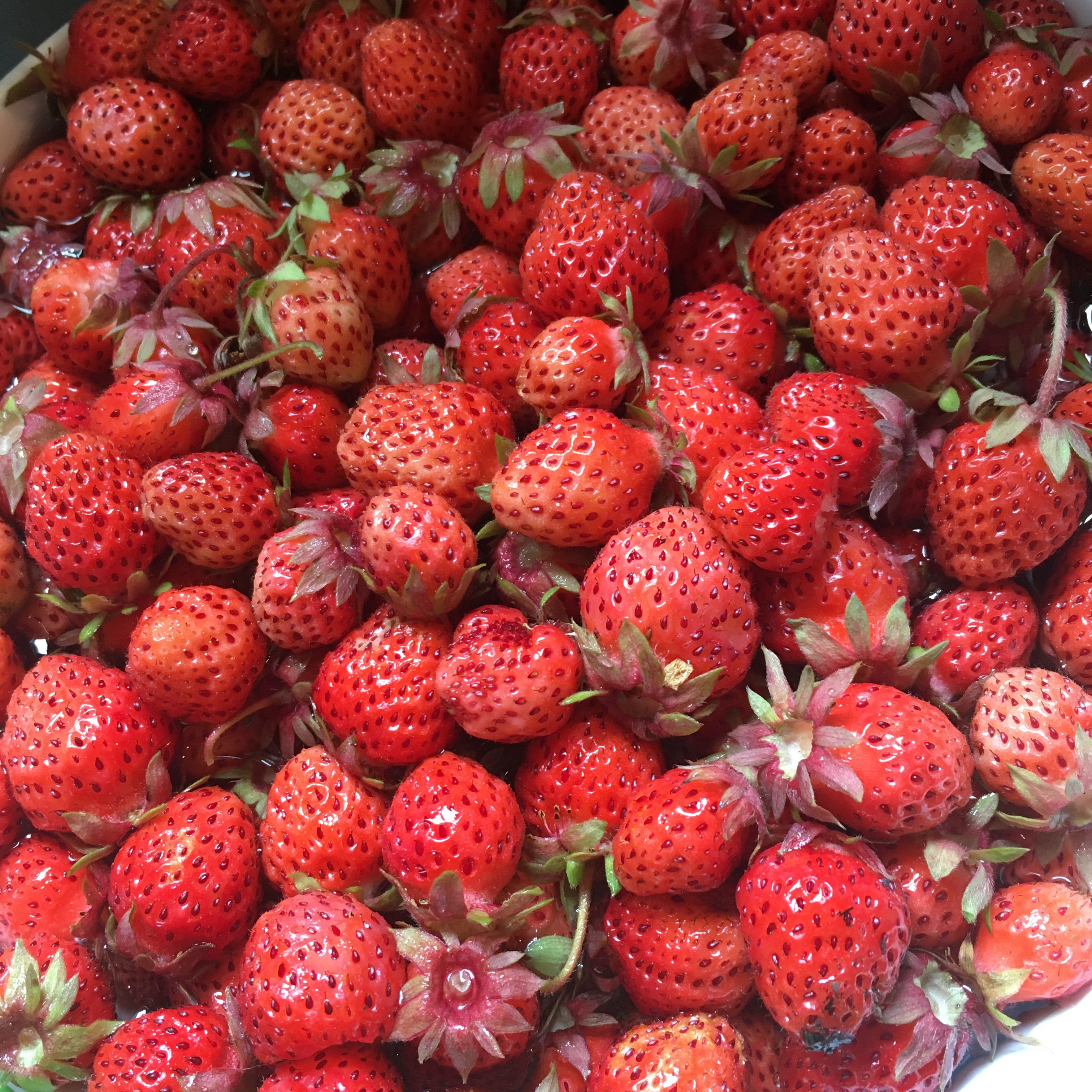 My garden is nearly done producing for the season, and this week's harvest will focus on the last of the raspberries, lettuce, and the gooseberries. The potatoes will likely be next, and the carrots will come out after our first frost...which is hopefully a ways out. I'm so thankful for my little garden and the lessons it teaches me. My song, "You Are Faithful, God", is my meditation on the faithfulness of the process...of sowing seed, harvesting, dormancy and rebirth. I think everyone should grow something and note the faithfulness of God within the process.