"These are a few of my favorite things!" (love that song btw) Here, I hope to share a few things that I'm enjoying or are making my life easier, an occasional recipe from our Alaskan lifestyle, and then my current non-fiction, fiction, and Bible reads.
Jan 2022
Grocery Pickup - I've recently switched from using Fred Meyer (Kroger) grocery pick up to Walmart, mostly as an experiment in quality and savings. I have to say...they are making me a believer! Their app is nicer, their quality is equal to Kroger, and their service is amazing. I'll be interested to see if the budget is happier after a few months.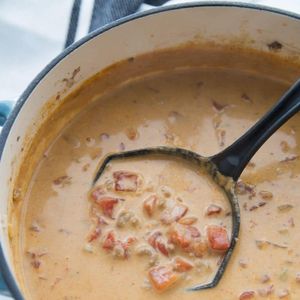 Creamy Moose Taco Soup - This one is a crowd pleaser, and couldn't be easier! Click on the link to go to the recipe, print it out, and give it a try. This recipe, and many other healthy alternatives, can be found in the Code Red Cookbook.
Here are my current non-fiction, fiction, and Bible reads:
Ari Herstand's "How to Make It in the New Music Business": I'm enjoying this book, recommended by John Chisum with Nashville Christian Songwriters. Two chapters in, I really appreciate how Ari defines "making it".
"The Magician's Nephew" by C.S. Lewis: I need to feed my imagination a bit, and have loved this series for decades. If you've never enjoyed this fantastical series, I can't recommend it enough.
We also just finished up the Book of Ecclesiastes as a bible study group, and are headed into 1 and 2 Kings next. I won't lie, Ecclesiastes was challenging, but I was ultimately encouraged to seek out joy in the day to day. Dig into it, and feel free to reach out if you'd ever like to chat about it!
And, I just found this photographic version of The Book of Psalms.  Isn't it gorgeous! Making its way to my wish list for sure!