This easy recipe is a family favorite on chilly nights and while camping and hunting. See my suggestion below for making this ahead of time for your next adventure!
---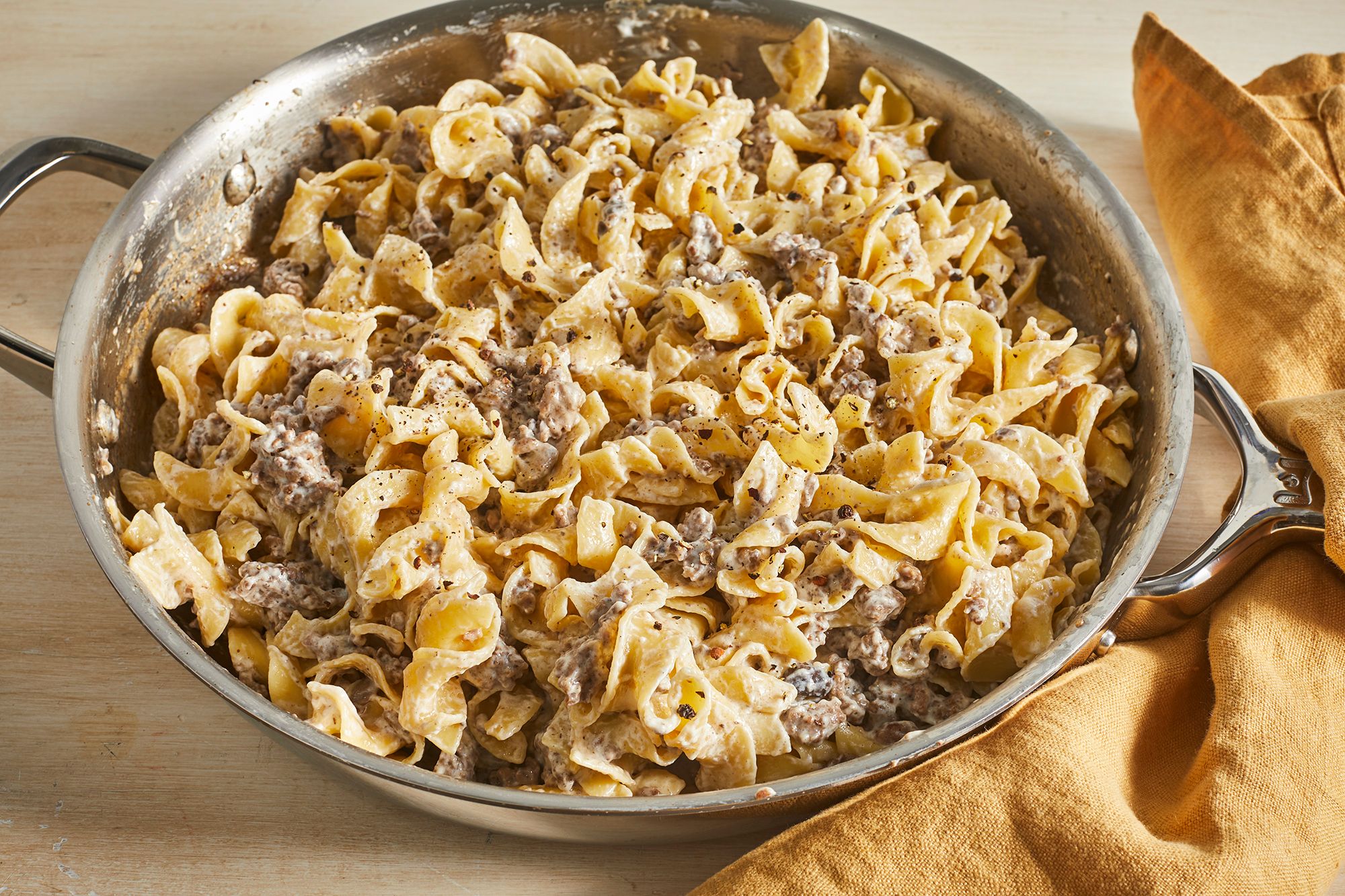 Moose Stroganoff (Click HERE for a printable version)
2 T of olive oil or butter 
2 lbs moose stew meat (or beef will do if hunting season was terrible...or didn't happen) 
1 yellow/sweet onion, diced 
1-16oz sour cream 
1 can Cream of Mushroom Soup 
Salt, pepper, and parsley to taste 
16oz Egg Noodles, cooked separately 
---
Add oil or butter to large pan over medium heat. Add your stew meat and diced onion, and cook until meat is browned and onion is translucent. DO NOT drain off the drippings/broth. Add the rest of the ingredients and bring to a boil, mixing to prevent scalding. Reduce to a low simmer and stir occasionally until ready to serve. Add salt, pepper, and parsley to taste. 
My family highly recommends enjoying this over buttered egg noodles. Enjoy! And let me know if you make this too!! 
Note for camping/hunting food prep: Make this ahead of time and mix in with egg noodles. Spoon portions into vacuum sealer bags, and vacuum contents until sauce starts to leave the bag. Seal shut, mark and freeze. Easily reheats over a steamer basket…and best part…NO DISHES out in the woods!