I'm not famous for much…ha…but in my extended family, I've attained a status I never thought possible. I'm asked to bring and share my recipe for our Smoked Salmon Dip all the time. I hope you love it too!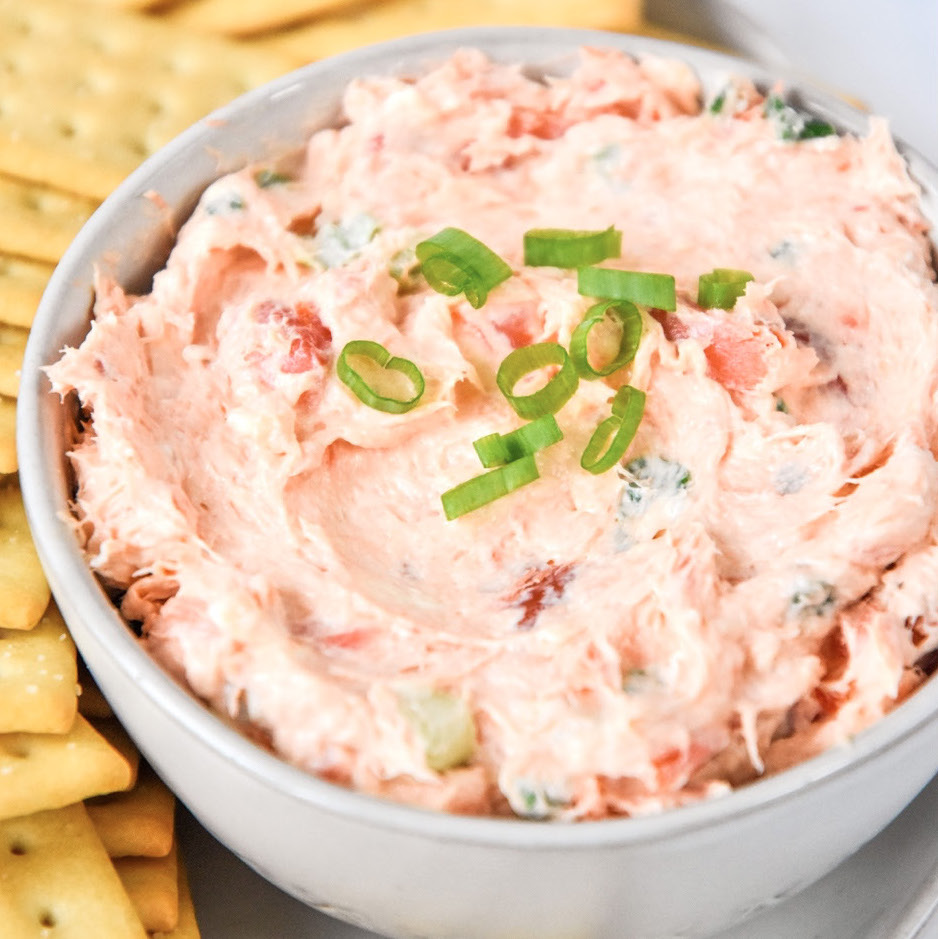 Smoked Salmon Dip (CLICK HERE for a printable version)
8 oz smoked salmon (cooked, not lox), flaked and picked free of skin and pin bones
8 oz softened cream cheese
3 green onions, finely chopped
2-3 T Sweet Chili Sauce (recommend Mae Ploy brand)
1-2 t minced garlic
Fresh ground black pepper to taste
---
Mix all of the ingredients together until well blended and seasoned to taste. Transfer to serving container and chill until ready to serve. Our family enjoys this dip with Club crackers, but leftovers are amazing on a toasted bagel.
Not all smoked salmon is created equal. First off…there is lox, which is a delicious cold smoked, cured salmon. Amazing with cream cheese and bagels, but not ideal for this recipe. Look for fully cooked smoked salmon, preferably made from wild fish.
We follow a very specific process when smoking our own salmon. If you'd like to give it a try, I'd be happy to share the full recipe. We typically have some frozen sockeye salmon leftover from dipnetting during the prior summer, so we like to use it up by "refreshing it" through the brining and smoking process.
My husband, Andrew, has perfected his smoked salmon recipe (in my humble opinion), and the dip recipe seems to have become one of my claims to fame within the family. I hope you enjoy it too!